© 2023 Pride Publishing Inc.
All Rights reserved
Scroll To Top
Spotify Wrapped 2022 Stats: Top Artists, Songs, Albums & More
The biggest names in music according to Spotify!
The time has come for diehard music fans to unwrap the end-of-year statistics from their music streaming patterns on Spotify. In turn, the streaming service is also revealing the top artists, songs, albums, and podcasts of the year when it comes to listeners in the US and around the world.
Even though some chart-toppers here aren't entirely shocking, there were quite a few surprising names in the overall end-of-year lists for 2022 Spotify Wrapped. There were definitely certain musicians that were expected to show up on this year's Spotify Wrapped charts, but didn't. In turn, a few very unexpected artists did make it to the top five of certain lists.
As of 2022, Spotify has a reported 456 million monthly active users on its platform, which makes it the most popular music streaming service in the world. As such, these Spotify Wrapped statistics certainly tell the story of which artists, songs, albums, and podcasts are impacting and changing pop culture right now.
Scroll through to check out the biggest takeaways from the 2022 Spotify Wrapped statistics.
Most-Streamed Artists Globally
1. Bad Bunny
2. Taylor Swift
3. Drake
4. The Weeknd
5. BTS
Most-Streamed Artists in the US
1. Drake
2. Taylor Swift
3. Bad Bunny
4. Kanye West
5. The Weeknd
Most-Streamed Songs Globally
1. "As It Was" – Harry Styles
2. "Heat Waves" – Glass Animals
3. "Stay" – The Kid LAROI feat. Justin Bieber
4. "Me Porto Bonito" – Bad Bunny feat. Chencho Corleone
5. "Tití Me Preguntó" – Bad Bunny
Most-Streamed Songs in the US
1. "As It Was" – Harry Styles
2. "Heat Waves" – Glass Animals
3. "Bad Habit" – Steve Lacy
4. "Me Porto Bonito" – Bad Bunny feat. Chencho Corleone
5. "First Class" – Jack Harlow
Most-Streamed Albums Globally
1. Un Verano Sin Ti – Bad Bunny
2. Harry's House – Harry Styles
3. Sour – Olivia Rodrigo
4. = – Ed Sheeran
5. Planet Her – Doja Cat
Most-Streamed Albums in the US
1. Un Verano Sin Ti – Bad Bunny
2. Harry's House – Harry Styles
3. Dangerous: The Double Album – Morgan Wallen
4. Midnights – Taylor Swift
5. Sour – Olivia Rodrigo
Most Viral Artists Globally
1. Taylor Swift
2. The Weeknd
3. Bad Bunny
4. BTS
5. Lana Del Rey
Most-Streamed Throwback Albums (Released Over 20 Years Ago)
1. The Marshall Matters LP – Eminem
2. Hounds of Love – Kate Bush
3. Parachutes – Coldplay
4. 2001 – Dr. Dre
5. 1 – The Beatles
Most-Streamed Throwback Songs (Released Over 20 Years Ago)
1. "Running Up That Will (A Deal With God)" – Kate Bush
2. "Yellow" – Coldplay
3. "The Real Slim Shady" – Eminem
4. "Gangsta's Paradise" – Coolio
5. "Smells Like Teen Spirit" – Nirvana
Most Popular Podcasts Globally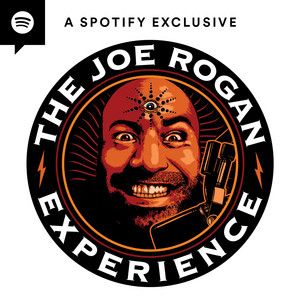 1. The Joe Rogan Experience
2. Call Her Daddy
3. Anything Goes with Emma Cahmberlain
4. Caso 63
5. Crime Junkie