TV
The Yellowjackets Season Two Trailer Is Here & We're Buzzing
The Yellowjackets Season Two Trailer Is Here & We're Buzzing
"I hear the wilderness and it hears us."
rachiepants
March 09 2023 11:40 AM EST
March 09 2023 11:40 AM EST
The trailer for Yellowjackets season two is here and it looks absolutely incredible. Also terrifying.
For the uninitiated, Yellowjackets is "the saga of a team of wildly talented high school girls soccer players who become the (un)lucky survivors of a plane crash deep in the remote northern wilderness. The series chronicles their descent from a complicated but thriving team to savage clans, while also tracking the lives they've attempted to piece back together nearly 25 years later, proving that the past is never really past and what began out in the wilderness is far from over."
Courtesy of Showtime
In the trailer, which is set to Florence and the Machine's haunting cover of No Doubt's "I'm Just A Girl," winter has come to the wilderness and the girls are forced to find a way to survive, which takes a dark and terrifying turn.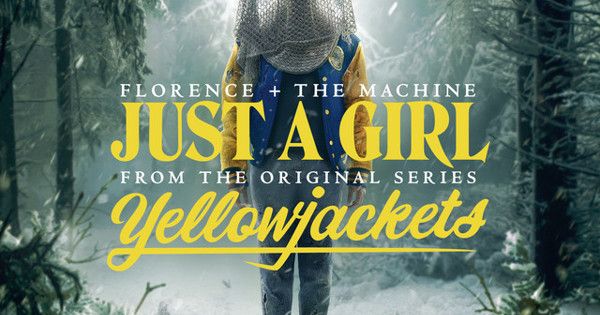 Florence + The Machine - Just A Girl (From The Original Series "Yellowjackets")
According to the official synopsis, "two months have passed since Shauna gave Jackie the cold shoulder — to disastrous results. In the face of their deepening hunger and fear, the tension among our Yellowjackets has only grown worse. The harsh conditions of winter are intensifying by the day, and the psyches of our survivors are deteriorating just as fast. Threatened by the darkness of the wilderness — and the haunting memories of it in the present — our former state champs will be forced to make impossible decisions. As they confront the horrible truth of what survival entails, the real nightmare for each of them will be to figure out who they are — and what they are willing to sacrifice in order to stay alive."
Courtesy of Showtime
In the present, the past is coming back to haunt Shauna (Melanie Lynskey), Taissa (Tawny Cypress), Misty (Christina Ricci), and Natalie (Juliette Lewis). Lottie (Simone Kessell) is back and we get a sneak peek at Van (Lauren Ambrose) all grown up. If that weren't enough, the walls are closing in on Shauna as the police arrive on her doorstep seeking information about what happened to her (murdered) boyfriend Adam (Peter Gadiot).
Lorenzo Agius/SHOWTIME
In other words, if you thought season one was wild, get ready.
Yellowjackets returns March 24 on Showtime. Watch the trailer below.
The Yellowjackets barely made it through summer, but now as winter begins to bite, we'll see if hunger and desperation turn into full-on psychosis. Meanwhile...